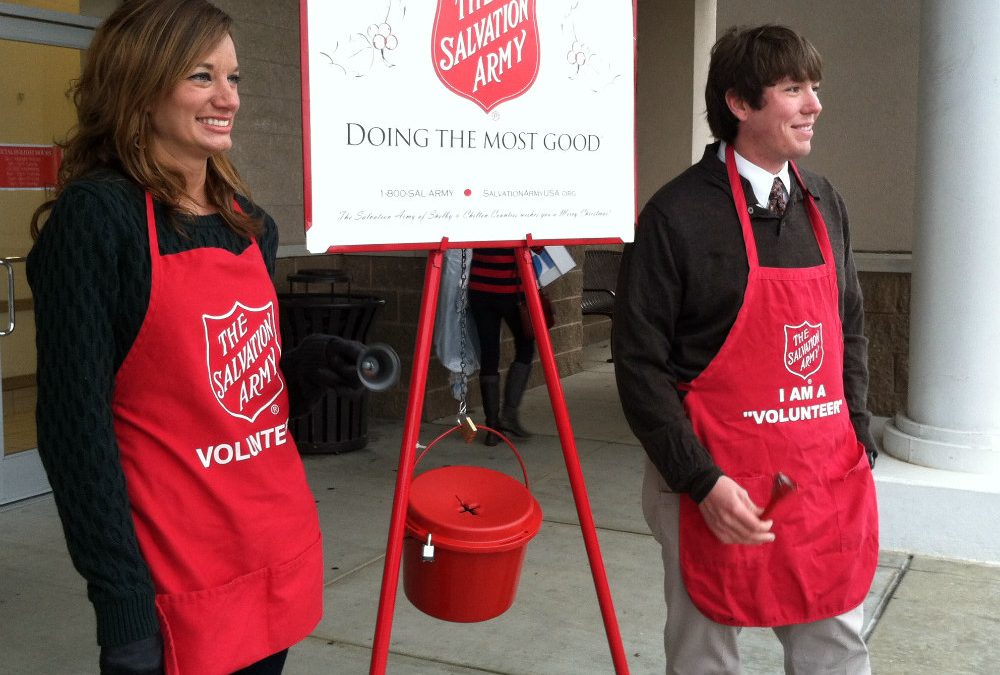 Red Kettle Bell Ringers Needed Starting in November
When: From November till Christmas
Where: Salvation Army Boyertown, 409 S. Reading Ave, Boyertown, PA 19512
Contact: Lt Kirsten Starnes
Contact Email: kirsten.starnes@use.salvationarmy.org
Contact Phone: (610) 367-4089
2 hours of your life can change peoples lives
The bell ringing season starts each November and runs through Christmas Eve, when the red kettles are packed away for the season.
Volunteers are the difference between an empty kettle and belly and enough food to provide a family with two bags of groceries, or shelter an individual!
Contact our office to pick a 2 hour time slot that will help change peoples lives!