The Salvation Army feeds an average of 156,000 meals every single day.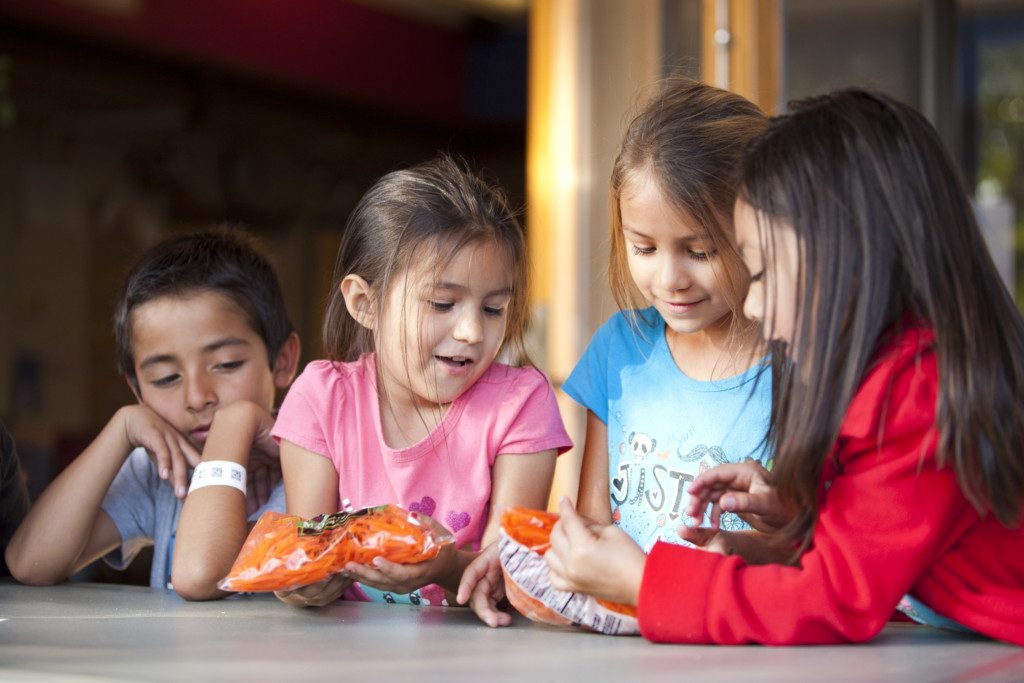 The Salvation Army helps cure hunger daily by providing nutritious meals to anyone in need. This includes homeless people of all ages, as well as individuals and families who may be down on their luck and in need of some extra assistance. In addition to addressing the immediate symptoms of food insecurity, our programs are designed to help identify and treat its root cause. Over time, this holistic approach to the physical, mental, and spiritual needs of each person helps move many from "hungry" to "fully healed."
We are here to help you
If you are at a point in your life where you have to choose between food and not eating,  please contact us,  We have daily meal programs and a Friday Food pantry program that can help.  Call us or stop in at our office between 9 am and 3 pm Monday through Friday.  Food is only just a call away.
May God Bless and Keep You !
Your Canned Food donation and Support can change lives!
We are always asked , "What can we do"??   So here are some basic ways you can help.  You can help and volunteer,  You can bring in canned food to help fill our food pantry or you can make a financial donation to our food programs that put Real food on the table of Real people who are living in our local community.
Matthew 25:40 New International Version (NIV)
40 "The King will reply, 'Truly I tell you, whatever you did for one of the least of these brothers and sisters of mine, you did for me.'
What should I donate?
Top 10 Items We Need
Top Ten things Our Food Pantry needs
When you give to your local food bank, make sure you're stocking their shelves with what they really need—and avoid what they don't.
Next time you're headed to the grocery store, bulk up your shopping list with a few of these non-perishable items from Feeding America's wish list. They're the items food pantries—and your neighbors in need—can really put to good use.
 Applesauce
Plastic jars of unsweetened applesauce provide a quick snack, fiber and vitamin C. Applesauce also keeps well on food bank shelves.
Canned Chicken and Canned Fish (Tuna and Salmon)
It's simple to toss this non-perishable item into soups and casseroles or add it to a sandwich or cracker. Its versatility and high protein content make it a popular item at food banks.
Canned fish has vitamins, omega-3 fatty acids and protein, and it makes for a quick and easy meal. Food banks are most in need of canned tuna and salmon.
Canned Meat (SPAM and Ham)
Grab some SPAM or canned ham and drop it into a food donation bin. It's shelf-stable, doesn't require much prep or equipment to eat, and delivers a quick hit of protein to keep individuals feeling full for longer.
Canned Vegetables
Colorful, nutrient-dense and fiber-rich vegetables are always in high demand, and canned varieties last the longest on a food bank's shelves. Look for low-sodium options. Food banks often hand out recipes using the items they have.
Fruit (Canned or Dried)
Fruit, whether dried, canned or in plastic cups, makes excellent snacks for kids and adults and provide some nutrition and fiber. Choose those that are packed in water or fruit juice rather than sugary syrups.
Granola Bars
Food banks are always in need of quick and easy items that families can toss into lunches or eat on the go, and granola bars are just the thing. Look for ones with less sugar made with oats or other whole grains.
Meals in a Box
An entire meal that's shelf-stable and in one package—dinner doesn't get easier than that, which is plus for those without stocked kitchens. Look for pasta, rice and soup kits, especially those that are lower in sodium and higher in fiber and protein.
Pasta
This is a food bank staple since it's easy to turn into a meal. Whole grain varieties offer more fiber and nutrition than white pasta.
Peanut Butter
Kids and adults like it, and it's high in protein, making peanut butter one of the most popular items at food banks. Look for varieties that are lower in sugar,
Soup, Stew and Chili
These canned or packaged items acts as a warm and filling lunch or dinner and often come complete with protein (meat) and veggies. If possible, try to find reduced sodium options.
Host a large Canned Food Drive in your School or Work place
Yes!  What a great team building event and help local families in need.  Check out our list of the TOP 10 things we always need.  This Large effort always brings a large blessing to all who give and receive!
Contact us if you have any questions!
Host a large Canned Food Drive!
What other things can be donated you ask?
Due to the small size of our storage are at this time it is hard for us to hold and store many things.  But feel free to call us during our business hour and speak with our team.  If you have something that you would like to donate, we may be able to help you find the right place to donate it to if we are not able to use that item here in our location.
We would like to Thank you and Bless you for taking the time to work with us to help our neighbors.
May God Bless you this day in Jesus name!