We are asking you to help us stock and fill the New Canteen Truck!
You are Invited to join us!
Community Food Programs
Daily Bread Lunch "Drive Through" Program
11:30am to 12:30pm
Monday - Friday
-----------------------------------
Community Food Pantry
Thursday 2:30pm to 4:30pm
Friday 11:00 am to 1:00pm
Office info
Main Office Hours
Monday -Friday
9:00am to 3:00 pm
phone # 610-367-4089
Church is open
and you are invited to join us !
Sunday Worship Service
is at 10 am in our
"VICTORY CHAPEL"
Hello Friends!  Thank you for checking out our website and we welcome to Boyertown Salvation Army.
 Our leadership Pastors Lt. Jared and Lt. Kirsten Starnes are excited about all the great things here at the Boyertown Salvation Army and region.
Stop in and say hi and check things out!
God Bless you this day in Jesus name!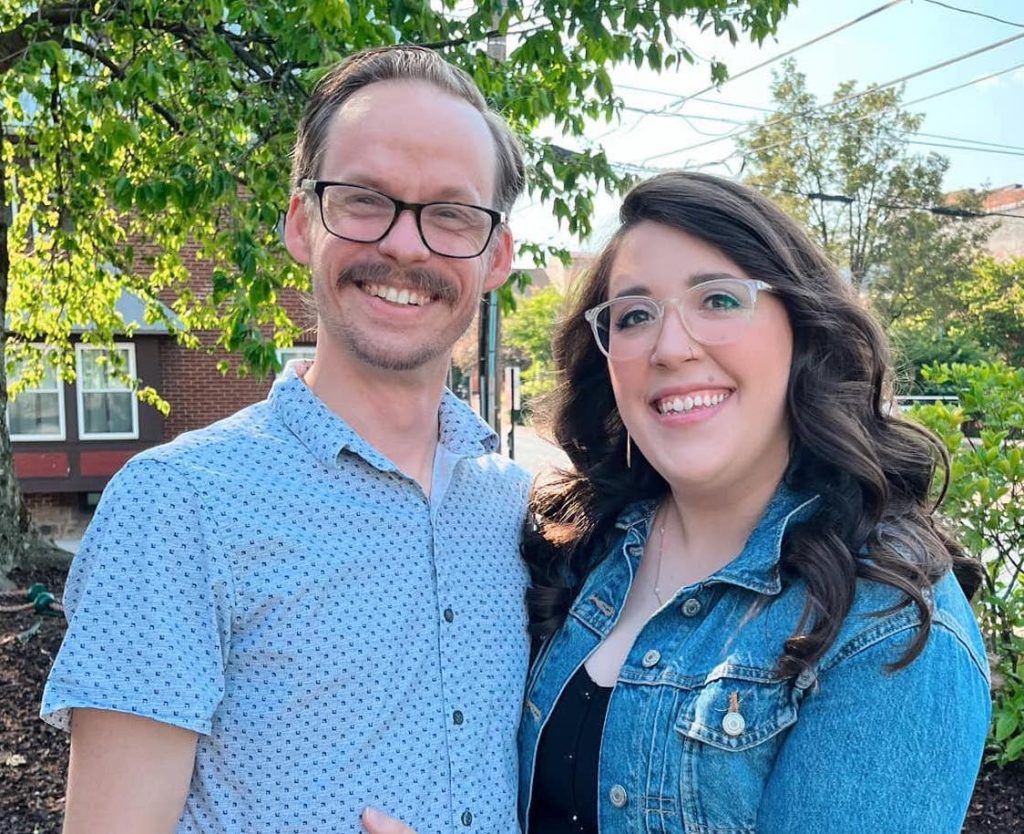 Why We Volunteer
Volunteer with The Boyertown Salvation Army.
Volunteers are valuable assets in The Salvation Army's efforts to meet the changing needs of our world. Through the skills and experience they bring to The Army, volunteers make significant contributions to society by positively impacting the lives of those they assist.
Chaplain Mark Malizzi
Advisory Board Chairman
It is truly a blessing to be a part of this "Faith in Action" type program that shares God's love and at the same time helps people in need as a true act of kindness and compassion.
Lisa Malizzi
Advisory Board Member
The Boyertown Salvation Army is an amazing program that helps the community in many different ways, with the Canteen, the Food Pantry, the Red Kettle program, Church Service and so much more.
Lenny Cox
Prayer team and Advisory Board member
The Boyertown Salvation Army has become to me one of the strongest examples of "what would God do" in so many situations. Everything from helping children going back to school to helping families when natural disasters happen to them. When so many find themselves in trouble, or need, the Boyertown Salvation Army is there to offer a hand.
Tracey Freece
Advisory Board Member
The Boyertown Salvation Army's dedication to serve the Boyertown Community and beyond through the food pantry and Canteen Disaster Relief is amazing. The Love of Christ in action.
Jill Vincent
Advisory Board Member
Boyertown Salvation Army is much more than a place to stop for a meal or a bag of groceries. It is leaders and a group of people reaching out to singles young and old, couples and the well being for the whole family. Thanks for making a difference in the lives of our community!
Mark Freece
Advisory Board Member
The Boyertown Salvation Army, to me, is a place of refuge. A place that anyone can go and be a part of something bigger... Heart to God, hand to man. "What so ever you do to the least of my brothers, you've done to me!"
Randy Graber
Advisory Board member
I have personally seen the Boyertown Salvation Army serving the local community for over 35 years, with disaster relief, emergency services assistance, feeding or financially aiding local residents and their families in need, and more! Our community is blessed to have such a great organization! Please donate or become a volunteer today!
Send us a message
please feel free to contact us,  and God Bless you this day!
Contact information
for more information please contact us.
Address
409 S Reading Ave, Boyertown, PA 19512
E-mail
kirsten.starnes@use.salvationarmy.org
Phone
610.367.4089
Working hours
Mon. - Fri. 9AM - 3PM
Sunday Worship at 10 am