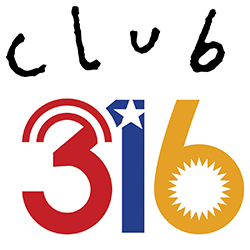 Club 316 Youth Program Leaders and Helpers
When: 5:30 to 7:30 every Wednesday.
Where: Salvation Army Boyertown, 409 S. Reading Ave, Boyertown, PA 19512
Contact: Lt Joseph Smith
Contact Email: joseph.smith@use.salvationarmy.org
Contact Phone: (610) 367-4089
Open Volunteer Spots: Unlimited
Volunteer Opportunities for Wednesday evenings.
Club 316 is a youth program where we provide a meal, have a devotion, teach life skills badges, and do a craft/activity for children in the Boyertown area. We sometimes go on field trips based on the badges.
The program runs from 5:30 to 7:30 every Wednesday.
All volunteers must be able to pass FBI clearances, Child Abuse clearances, and state police clearances. We can assist in obtaining clearances if needed.
What do we need?
We would love some kind-hearted people, with a passion for working with children, who are willing to help in the following roles:
1. Someone to assist with meal and snack serving/clean up.
2. Someone interesting in assisting with bible songs and devotions in a way that is fun and safe for the children.
3. Someone willing to assist in craft activities and clean up. Some of our children are small and need help with some of the more complex crafts.
4. Someone interested in assisting to teach life skills to children based on pre-planned lessons.
5. Anyone who is interested in being a part of this program who is not sure where they will fit are welcome to come and help out wherever needed.
We are asking that these volunteers are able to stay with the program the duration of the school year. We would like to avoid the rotating door of people in and out every Wednesday, in order to keep consistency for the children.
If you are interested, please sign up with the link below or contact Lt. Joe or Lt. Rebecca at our office in Boyertown
Thank you and God Bless!!